The festive season in Noosa is a cheery bustle of holiday and excited vibes, and we love it. While Main Beach and the shopping on Hastings Street are the two top attractions, we thought we'd share our top 5 ways to explore, relax and explore Noosa over summer.
Gondola
Cruise along Noosa River in European style and romance with Gondolas of Noosa. They offer private dinner cruises, sunset cruises, moonlit dessert cruises and breakfast cruises, as well as tours for special events such as anniversaries, or just to ay 'love you'.
Beaches
There are so many beaches around Noosa, and some of them are worth the extra effort to discover. One of our favourites is Alexandra Bay, or A Bay to the locals. It is hidden away in Noosa National Park, and only accessible by foot.
Its appeal lies in the quiet and untouched feel, as well as the open space with plenty of room for you to settle in with your esky, umbrella, and enough beach towels.
SUP hire
See Noosa from a new perspective, and try stand up paddling. There are a few locations you can rent boards and be treated to a mini lesson or private tour, including Main Beach, Noosa River, Noosa Sound and further up at Noosaville. It will only take one session on a SUP board to understand why so many locals are hooked!
Walks
Noosa National Park boasts more than five stunning walks, catering to all levels of fitness and ability. This handy map on the Noosa Shire Council website outlines the walks, but the stunning scenery, wildlife and pure peace can only be experienced in person.
The best time for one of these walks during summer? First thing in the morning with an aromas noosa smoothie or fresh juice in hand.
Eat, Drink & Be Merry
For those days after you have shopped 'til you dropped, worshipped the sun like a goddess, and explored the National Park like a trepid adventurer, and just need to relax and refuel – there is always aromas noosa and our tasty breakfast, lunch, evening, and drinks menus. Stop in and spend a few hours soaking up the energy of Hastings Street, while enjoying our impressive cuisine prepared by head chef Jules Santisi and his team.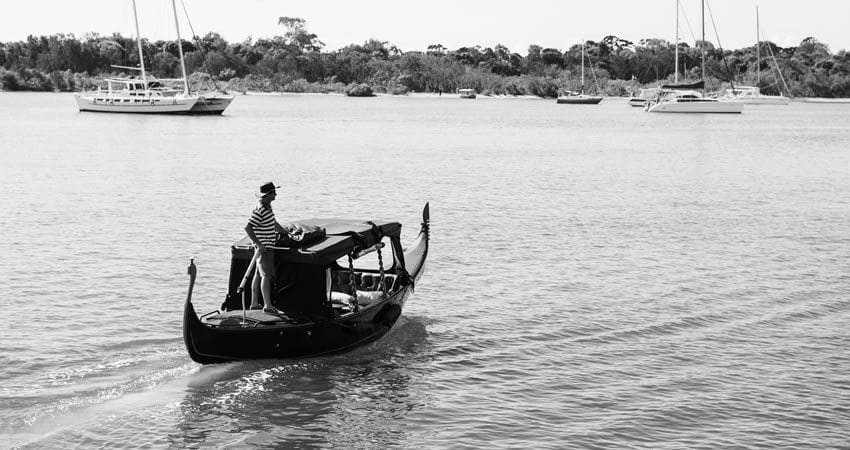 Image via Gondolas of Noosa