If you've been following aromas noosa on Facebook, you'll notice, from time to time, we share photos captioned with, 'the things you see on Hastings Street'. Famous for luxury resorts, boutique shopping, and a wealth of restaurants, the unique character of Hastings Street and those who pass by from time to time.
Spring has a way of bringing out the joy, and these are some of our favourite photos from the past few weeks.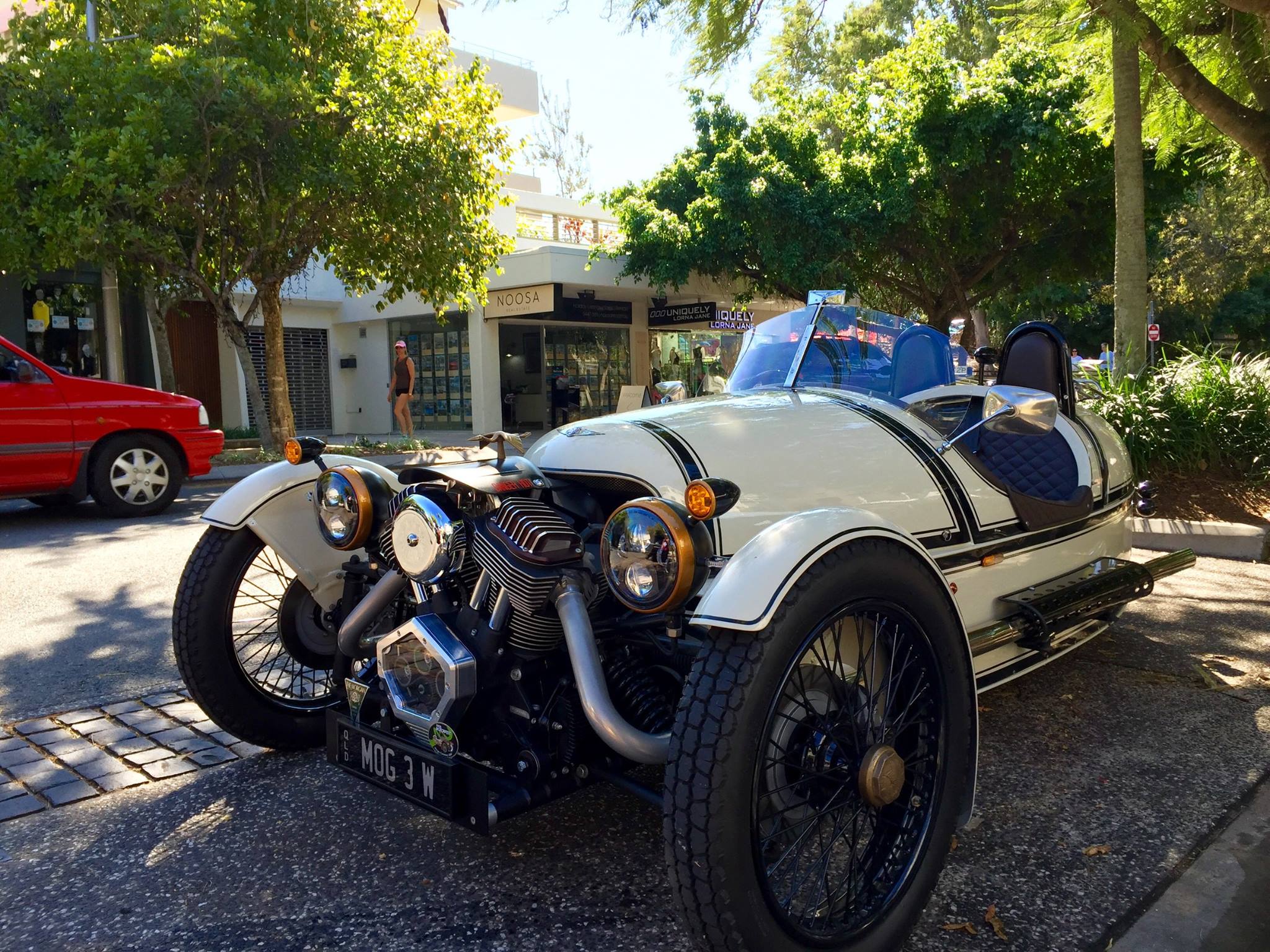 An amazing three-wheeled car.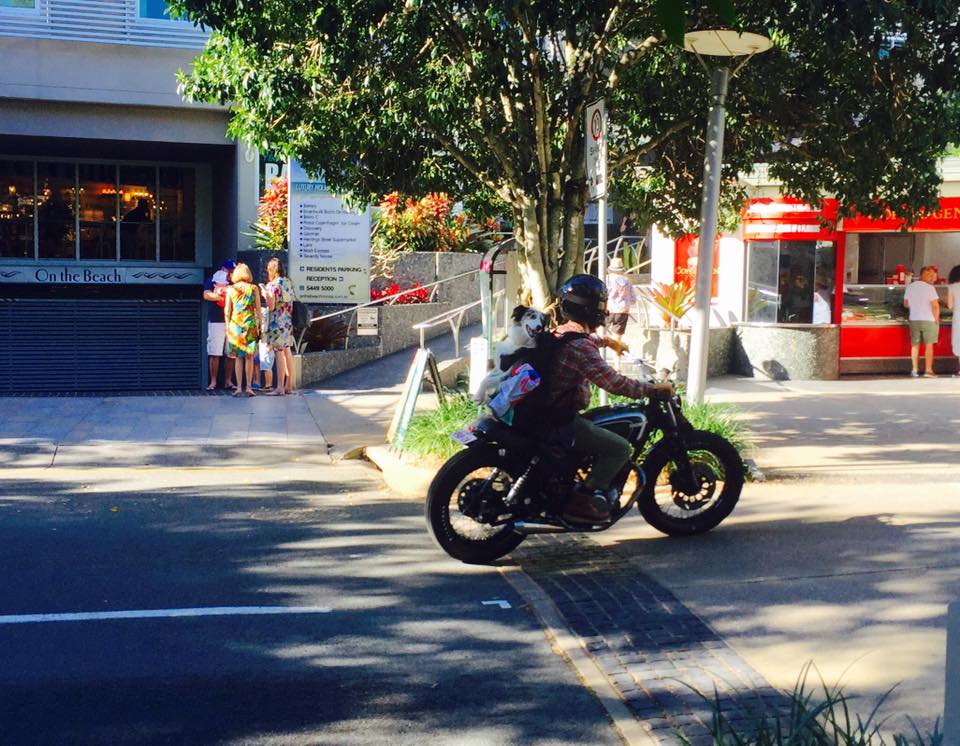 Motorbike rider and furry friend.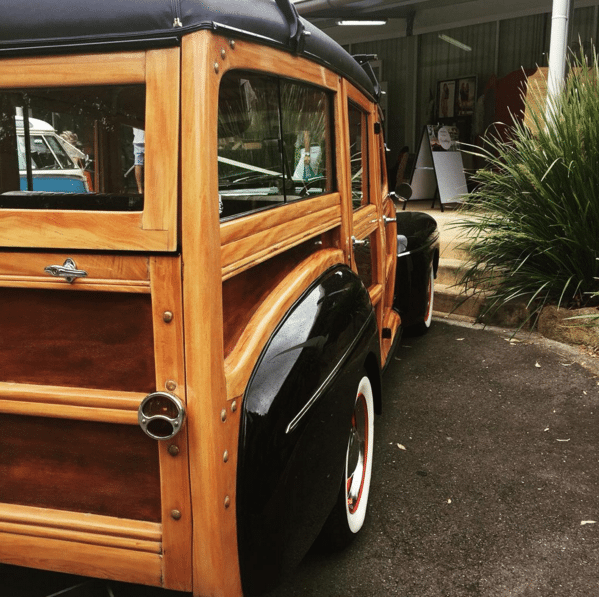 Noosa's famous Noosa Woody.